Improvement in US jobs report and trade negotiation gives traders the courage to buy stocks, long USD/JPY?
US NFP says no recession in near term as jobs growth will continue to support the economy
The US jobs report sprang back to hit the Federal Reserve's sweet spot, alleviating some concern about a deeper downturn. A more comfortable Fed means less panic position on the dollar and it is likely to be supported in the near term.
Better-than-expected hiring in March and unemployment hovering near a five-decade low signalled that workers' demands remained robust even as employers confront economic crosscurrents. Wage gains eased, reinforcing Fed's message that interest rates are on hold, while the payrolls figures indicate February's weakness was an anomaly. The report was welcome evidence that the economy is not falling off a cliff and there isn't a recession coming after concerns arose when the yield curve inverted. The report aligns with Fed officials' views that while the jobs market remained tight, slowdown in global growth weighed on economic outlook and inflation is still subdued. Despite signs of recent weakness in manufacturing, retail sales, and reduced labour-force participation, the report showed that the economy is broadly intact.
The jobless rate was unchanged at 3.8% while average hourly earnings increased 3.2% from the prior year, missing all estimates and down from the best pace of the expansion. Still, that leaves the Fed in an ideal position as jobs growth is not so strong to the point where people start wondering if there'll be inflationary pressure, and not weak enough to signal a far more significant slowdown. It's not worrisome from a recession or an inflationary point of view.
China and the US made significant progress towards a much-anticipated trade deal in their latest meetings and will keep talking on the remaining issues, the state-run Xinhua news agency reported. President Trump's top economic adviser said the US and China will continue to hold intense discussions to reach a trade deal as both sides tout progress at the negotiating table. Treasuries held losses broadly, sparked by comments from China's Xi that substantial progress has been made on the text of a trade pact.
The nine-month trade war between the world's largest economies has disrupted supply chains, whipsawed markets and weighed on the world economy. The current backdrop of the progress is likely to continue to boost sentiment in risk assets like stocks, supporting the AUD/USD and USD/JPY higher.
Our Picks
EUR/USD: This pair may rise towards 1.1250 as ECB may offer market some confidence this week at its policy meeting.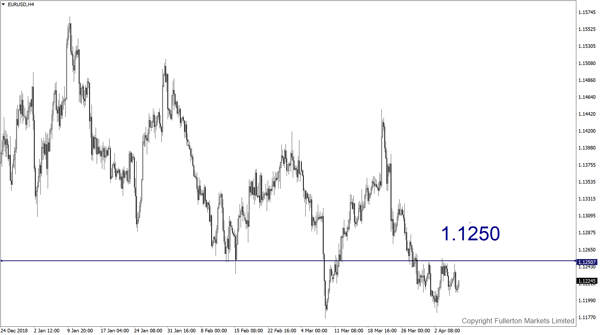 Hang Seng Index: This index may rise towards 30272 as the bull market in Shanghai stocks will continue support the HK stocks.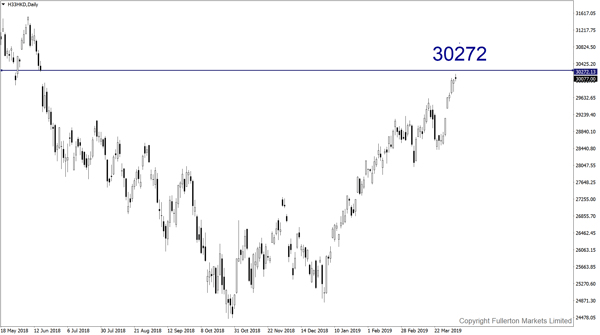 USD/JPY: This pair may rise towards 111.95 as US jobs report and US-China trade talk will continue to support the global risk sentiment.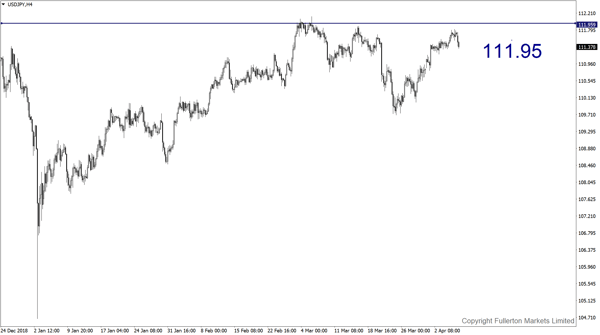 XAU/USD: This pair may drop towards 1285 this week.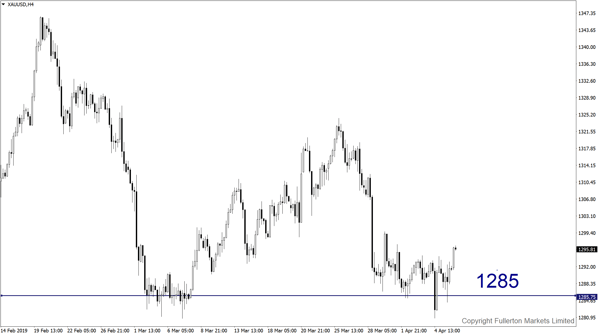 Fullerton Markets Research Team
Your Committed Trading Partner