If there is any deal between China and US over the coming weekend, we expect EUR/USD to rise.
The weakness in yuan and euro have been two of the most notable reactions to rising trade tensions. Any de-escalation of trade war rhetoric would have significant impact on the euro and Aussie dollar.
Trump's meeting with Chinese President Xi Jinping may be underwhelming, but it could produce a set of principles that would start the process of bringing an end to the trade war.


If we get that sort of event over the weekend, that should be good for risk assets next week in both US stocks and global equities.


China and the eurozone have been big beneficiaries of globalisation and the existing trade regime, and it makes sense that their currencies have suffered this year as tensions have risen.


As a result, any backing away from the brink will not only benefit both of these economies but will also lift their respective currencies. When added to a potentially less aggressive Fed, upside beckons in EUR/USD as does downside in AUD/USD.


Here is our baseline scenario: If there is a deal, long EUR/USD; if not, short AUD/USD.



Earlier this week, Fed Chair Jerome Powell said that the policy rate is "just below" an estimated range that neither provides stimulus nor slows growth.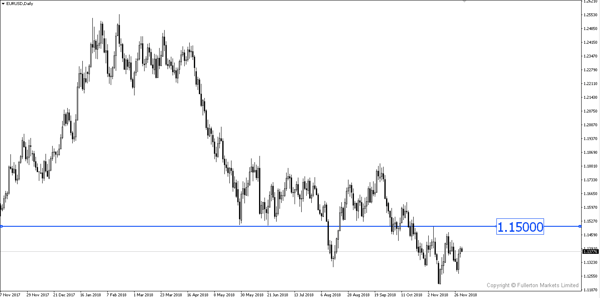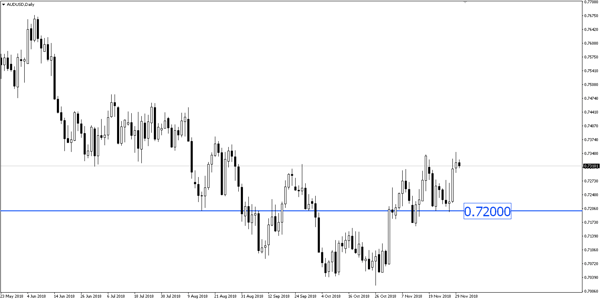 Fullerton Markets Research Team
Your Committed Trading Partner