Powell surprised investors by saying that interest rates are "just below" neutral levels, short USD/JPY?
Dollar fell sharply after Powell's surprised market with his dovish tone
Fed Chairman Jerome Powell said interest rates are close to neutral, a change in tone from remarks the central bank chief made nearly two months ago. Powell said in his speech during The Economic Club of New York that "Interest rates are still low by historical standards, and they remain just below the broad range of estimates of the level that would be neutral for the economy – that is, neither speeding up nor slowing down growth."
The current Fed rates are in a target range of 2 to 2.25%. Markets broadly expect another quarter-point hike in December, but there's been wide disparity between investors and the Fed on where rates should head in 2019.
There are two reasons why Powell said that interest rates are "just below" neutral levels:
Fed has figured out where the neutral rate is and felt that with current interest rates nearing the neutral rate, they could reduce the number of rate hikes compared to what they had planned previously.
The slowdown in economic data calls for a pause or slowdown in rate hikes. With recent US economic data slowing, stocks falling and lower oil prices, it is limiting inflation growth which would have justified further rate hikes.
The Fed is largely expected to raise rates by 25 basis points next month. The central bank has already hiked rates three times this year. Traders now see only one more hike fully priced in for 2019 versus the Fed's forecast for three hikes next year.
Although Powell believes that the economy will continue to grow at a solid pace with low unemployment and inflation around 2%, his comments in the context of the recent performance of stocks and US data suggests that he thinks moving too quickly could risk shortening the US expansion.
If Powell's concern turns into a more serious note from the central bank next month, this could cause a massive sell down in the dollar.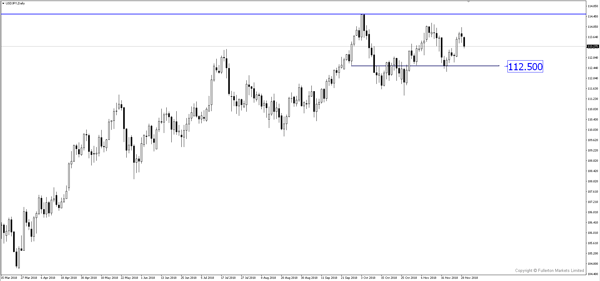 Fullerton Markets Research Team
Your Committed Trading Partner