As the market is already pricing in a rate cut today coupled with Governor Lowe's optimism on Australia's economy, EUR/AUD could fall further if GDP tomorrow is strong.

RBA cut rates as expected from 1.50% to 1.25%, following in the footsteps of its peer RBNZ. Instead of falling, Aussie dollar strengthened slightly as some analyst was pricing in a deeper cut at 0.50%.

Governor Lowe's statement cited two main concerns – inflation and jobs. He felt that the rate cut will reduce unemployment and "achieve more assured progress towards the inflation target."
Lowe predicts that the Australian economy will grow by 2.75% this year and next, citing increased investment in infrastructure and improvement in trade balance.
Australia's jobs, inflation and housing data will be the main focus from today onwards as any uptick in these data would support Lowe's optimism today.
Australia's GDP to be released tomorrow will be a big test to Lowe's speech today. The market is estimating GDP to be at 0.4% versus the 0.2% last month. If GDP were to surpass expectations, this would be in line with Lowe's optimism, causing Aussie dollar to rally.
EUR/AUD has broken out of its upward trend and we could see deeper slides if Australia's GDP were to surpass market expectations. This pair could head lower towards 1.6000.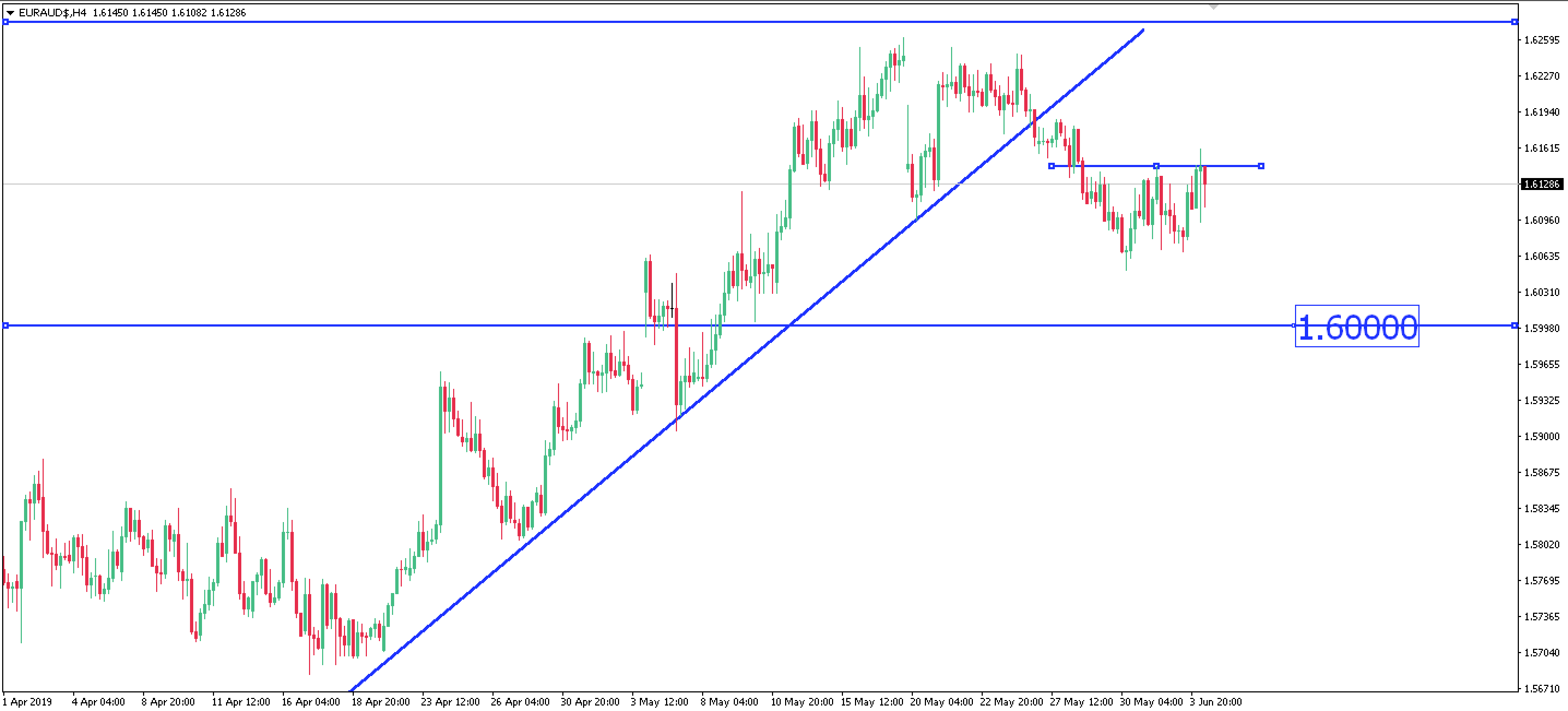 Fullerton Markets Research Team
Your Committed Trading Partner